FCV Incorporated
THE FCV ran a number of separate business operations.
pre FCV I know but the red gum operation before settlement at Kilmany
The Timber seasoning works at Newport
A eucalypt oil distillery at Wellsford
A sawmill - first at Nayook and then this was transferred to Erica to process 1939 salvage
A tramway at Erica from the late 1920's early 1930's
War time firewood - article in place
Wartime charcoal??
There may be other items here as yet undiscovered
This article will provide some information about each of these operations
Erica Tramway
"Following a major rebuild, Climax locomotive No. 1694 was returned to service on 8th September 2013, the 85th anniversary of its first entry into service on the Tyers Valley timber tramway, near Erica, Victoria. No. 1694 is one of only 19 Climax geared locomotives which survive worldwide and is unique in being the only one built to 2ft 6in (762mm) gauge.

The Tyers Valley tramway closed in 1949 and the locomotive was stored at Erica until it was transferred to Puffing Billy's Menzies Creek museum for static display in 1965. In the 1980's, Puffing Billy volunteers began its first restoration, which was completed in 1988. The locomotive was in operation until 2001, when it was noted that the boiler and other components needed a major overhaul."
Puffing Billy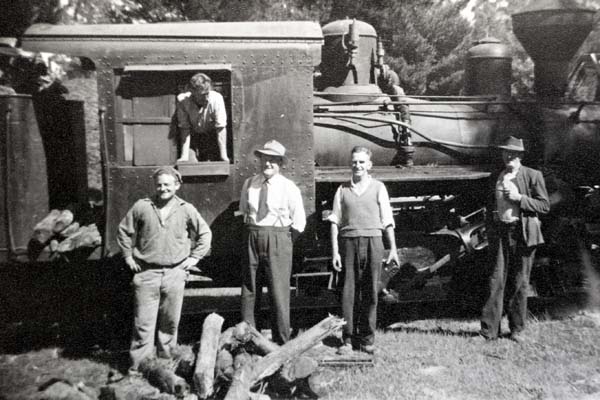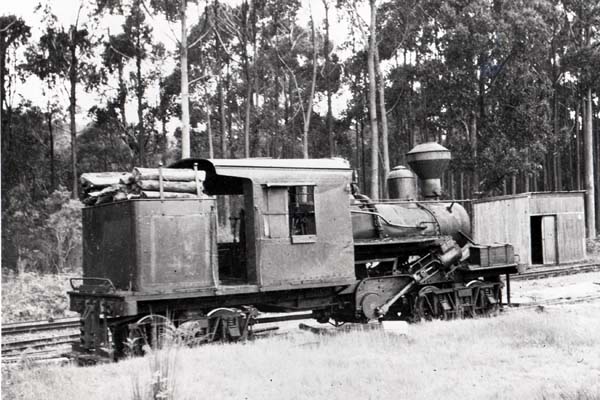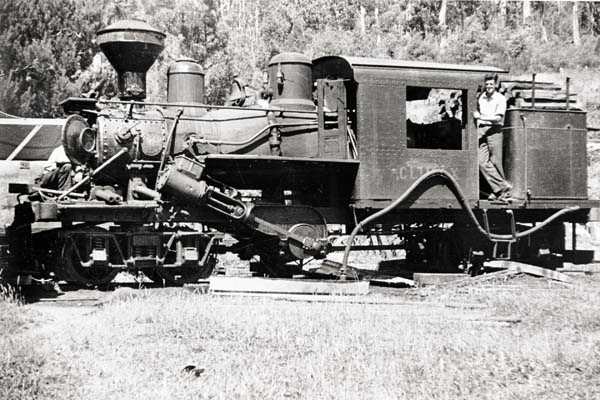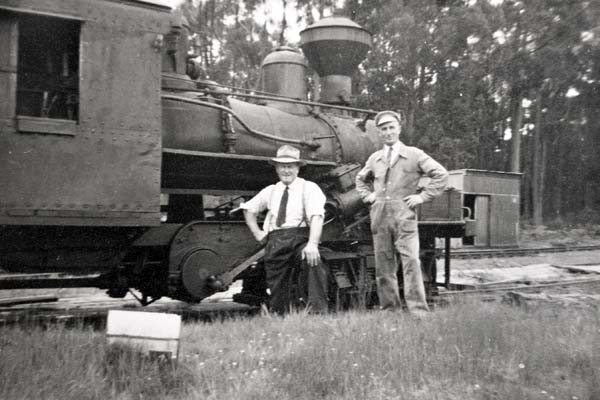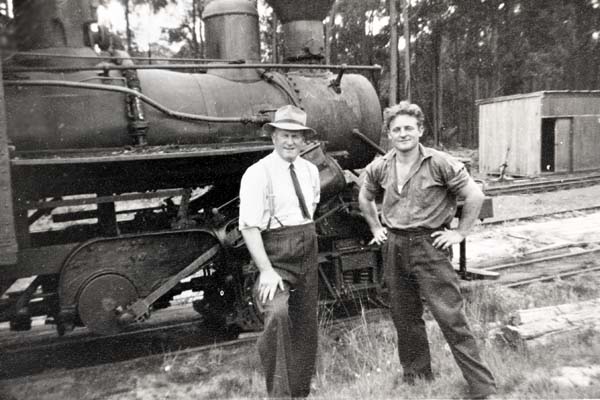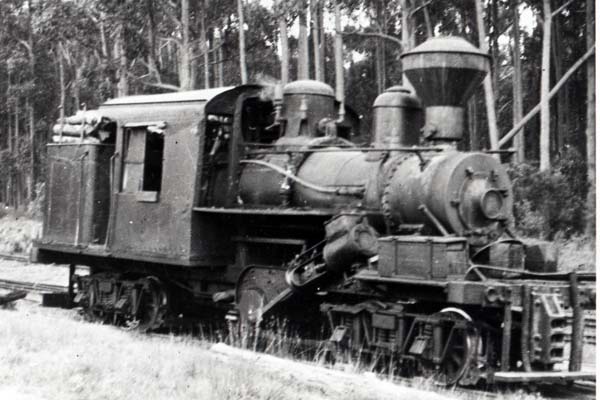 Link to Climax restored and operating at Puffing Billy in 20132.